For our anniversary, I decided to book an overnight stay at a boutique hotel in downtown Cuenca. The hotel is located across from one of our favorite parks, San Sebastian. Parque San Sebastian is surrounded by some of our favorite hangouts, including the Azul de la Plaza Hotel. This hotel is located directly across from the park. I chose it because it has a special room set up for special occasions, like anniversaries. This room is located on the 4th floor and has a double sized spa tub right in the room. It also has a magnificent view of the famous cathedral domes in El Centro and they are all lit up in glowing blue light at night.
Our room wasn't ready yet so we had some time to stroll around. On a park bench there was a mute man who has gotten our attention before. He remembered Bonnie from a previous encounter, because she can speak sign language. He's clearly homeless, and can't talk to anyone. When people walk by, he shouts with a very loud sound, startling and scaring people, but he is only trying to communicate. Being able to talk to someone was comforting for him. He told us about being beaten up and having some of his stuff stolen by some drunk guys. He showed us his bruised hand where they had hurt him, and then he told us the story of how he lost his voice. It was a sad situation. We gave him some money to help out, shook his hand and departed. I'm sure we will see him again.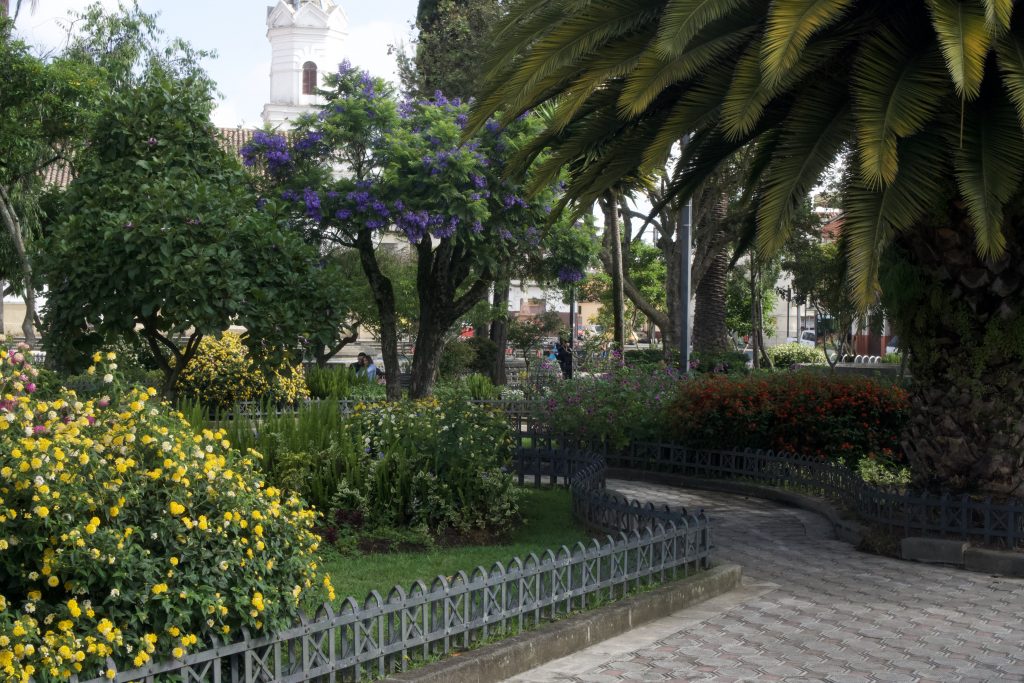 The park also has a very large pigeon population that the dogs love to chase through the air. The pigeons are experts at letting them get just close enough without losing their lives to sharp teeth. They like to fly from the ground to the top of the basilica and back again. It's a quite a sight.
The location of the hotel is great because there are several good restaurant choices around the park. We decided on Jodoco Belgium Brewery for dinner, a brewery and restaurant. It has an outside patio right in the park and a small indoor seating area which is what we chose because it was a little cool outside. Dinner was beef stew with mash potatoes for Bonnie and salmon trout (a species I've never heard of) with steamed veggies for me. Both were delicious. Service was good, food was good. As usual, we ran into some other expats we recognized. This is a common thing we experience when we are out and around.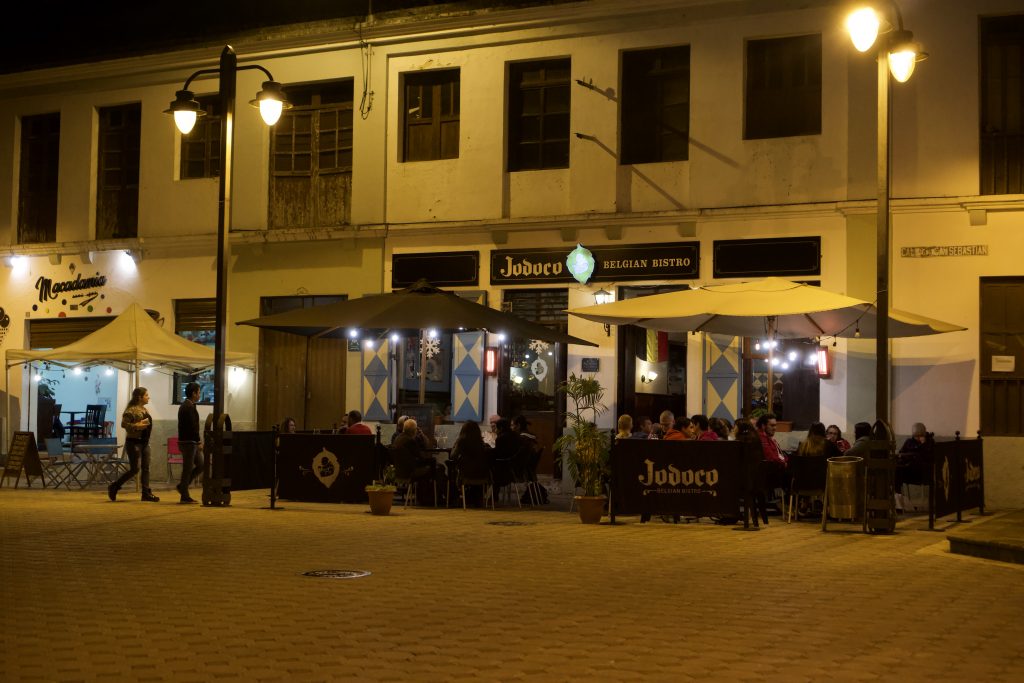 After dinner, we walked around the plaza, had ice cream at the ice cream shop and enjoyed the ambience of the warmly lit up park (Parque).
During the holiday season, the city of Cuenca decorates the river and surrounding area with a beautiful collection of Christmas lights shaped like animals…fish, birds, etc. These lights are strung across the river and along the sides of the river and bridges. This year, the lights were shaped like green fish that looked like they were jumping out of the water. It was beautiful. We continued to stroll around the area which was well lit by warm colored street lights.
After our stroll, we went back to the hotel and made plans for breakfast the next morning. What would it be, Cafe Tienda or Cafe San Sebas, both good choices, both right there near the hotel. Because of our current dietary restrictions, we chose Cafe Tienda, for their yuca waffles (no grains). Isabelle is the owner and host. She invites us in with a smile, as always. She makes it easy because even though we speak a little Spanish, her English (ingles) is very good. The yuca waffles were delicious.
After breakfast, we checked out of the hotel and strolled down Mariscal Lamar to our future house, stopping at the local mercado on the way to pick up some fresh veggies and fruits. We ran into our future landlord there and she greeted us warmly. We are so looking forward to living closer to town and she will be another good landlord.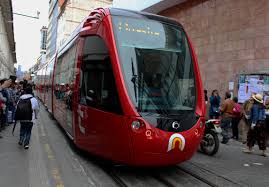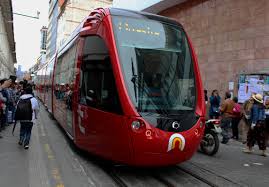 On the the way to the house, we saw the Tranvia being tested. When it goes into full operation, we will be able to catch it right around the corner from our house. It's a quiet, clean form of transportation we are looking forward to.
As we were hanging out at our soon to be new home, a taxi pulled up to let a passenger out. Time to go home. We grabbed it and headed back to our current home in Rio Amarillo. We won't be there much longer, but will enjoy its scenic beauty while we can.
Please follow and like us: