"Do you have indoor bathrooms in Ecuador?" This was a question that I was asked when I told someone we were moving to Ecuador. And this person is not poorly educated.
That's not the only odd comment we heard from people in the USA when Ecuador was mentioned.
Here are a few good ones:
When Bonnie told one person that Ecuador was in South America she said, "oh, so its considered part of our country". It's South, not North America. She was thinking it was part of the US.
From a person in another state when I was visiting: "Isn't that somewhere up by Russia?" I was hoping he was kidding, but I don't think so.
Others, like my dad, are pretty sure we are either going to be thrown in jail for something or killed by drug runners. This comes from watching too many movies.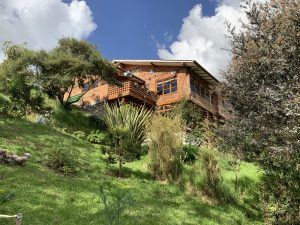 So the answer is yes, Ecuador does have indoor bathrooms. In our rental house in Cuenca, we have three, complete with flush toilets. We also have indoor cooking facilities, a nice big kitchen, washers, and dryers. Not everyone has all these amenities, but there are some pretty fancy houses down here.
Ecuador is part of South America, the American continent that is farthest south. Not the same continent as Mexico. We are still Americans (South Americans) down here, just not North Americans.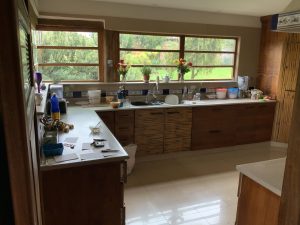 The truth is, we live in a beautiful custom built house on a hillside, overlooking a beautiful mountain above and a large river below, that is one of two that flow through the city we live in. The city, Cuenca, is a **UNESCO world heritage site**, and home to many people from all over the world. It has a modern public transport system, bike paths, public bicycles, towering apartment complexes, large super markets, spas, car dealerships, great restaurants and all the other amenities of a modern city.
We don't own a car here because the public transportation is very effective. We walk, and take buses and taxis everywhere. If we have to go somewhere far, we have specific drivers that we use who are very affordable. It's much cheaper than owning a car in the US. Granted, there are limitations not having a car handy at all times, but the trade offs are worth it and you get used to it. It's kind of nice having someone else do all the driving!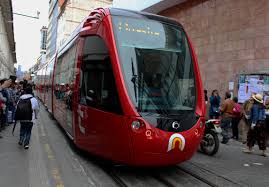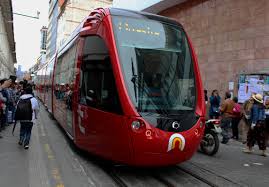 If your looking for big box stores, there aren't any familiar ones down here. No Home Depots, Best Buys, Bed, Bath and Beyonds, etc. There are local versions but they are not the overflowing adult candy stores like those in the US. I do miss that sometimes, but not enough to long for them. They are replaced by many small to medium size mom and pop stores. Entrepreneurship is very prevalent here.
The bottom line is, Cuenca, where we live in Ecuador is beautiful, safe, clean, and has everything we need. We live an almost US city lifestyle, except it costs a lot less to do so. And, the weather and sky is awesome. Now if you will excuse me, I have to go use my indoor bathroom!
Please follow and like us: