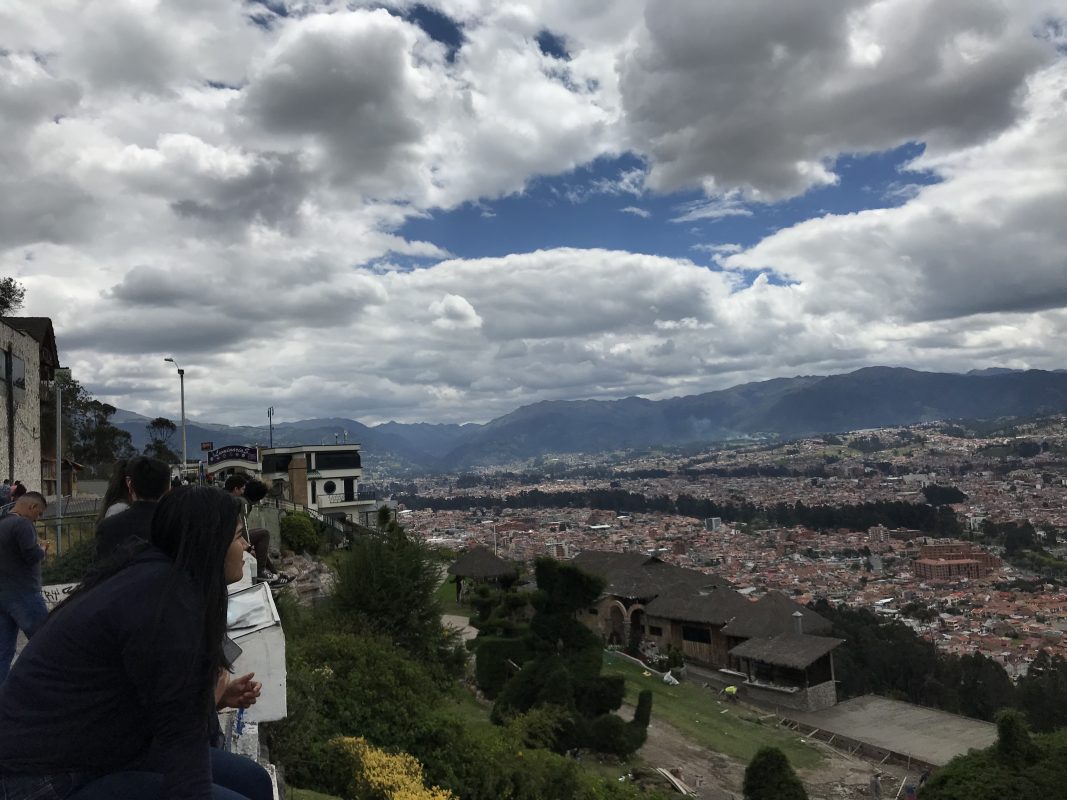 Recently we had two appointments downtown, with many hours of down time between. We decided to ride the double decker tour bus to turn the down time into an adventure.
First, I needed to locate a public rest room. The one we found was a great example of ways that Cuenca keeps people employed. A woman had the job of sitting at a desk outside the restrooms. She held the toilet paper hostage, until customers paid their 20 cents. For 20 cents you get a pre-cut and folded allotment of toilet paper. I guessed that the fees paid for its maintenance and for the salary of the attendant. Maintenance is necessary, because in Latin America, the plumbing is not able to handle toilet paper at all. Wastebaskets are provided for the paper. That feature took some getting used to, on our first trip here.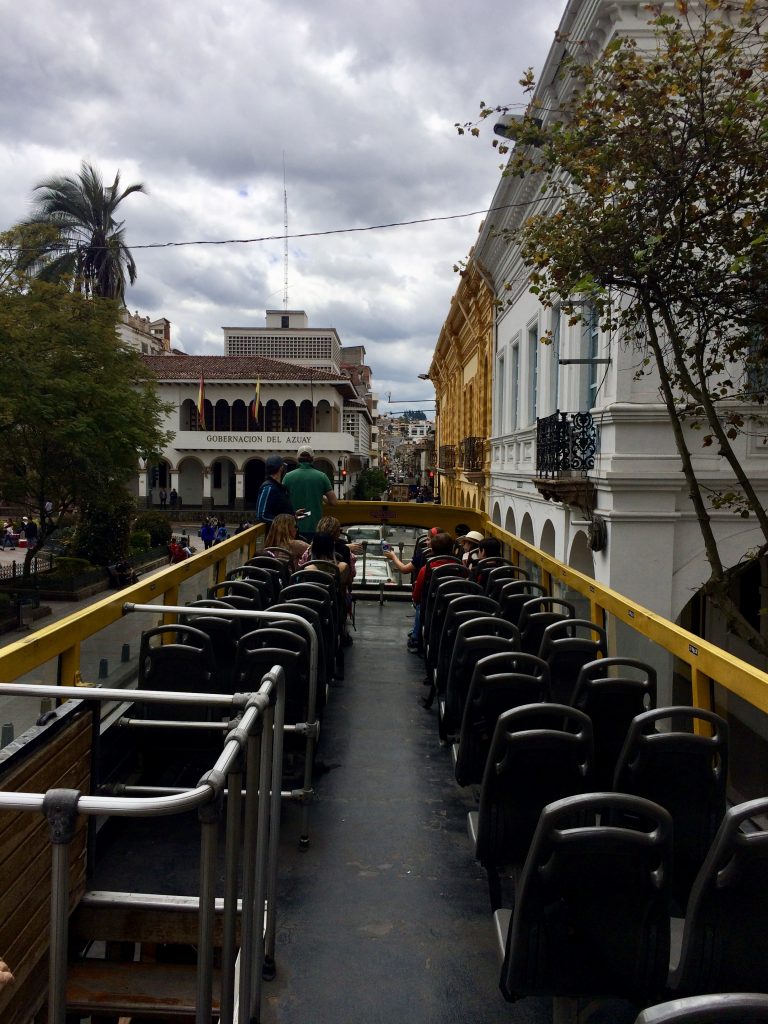 Our two hour bus tour cost $8 per person, and included a cup of a traditional Ecaudorian drink made up of guanabana fruit juice, sugar and other delicious ingredients. A dollop of rum was optional. As we waited for the previous group to disembark the bus, we enjoyed people- watching. The giggling uniformed school children being patiently herded down from the top deck clearly loved their field trip. Probably 8 years old, the boys and girls laughed together and pranced down the bus aisle in high spirits, stopping every 30 seconds to linger and admire some feature of the bus. One teacher smilingly tugged at their sweaters and backpacks to urge them to keep moving along. Their sense of fun got my own mood bubbling with joy.